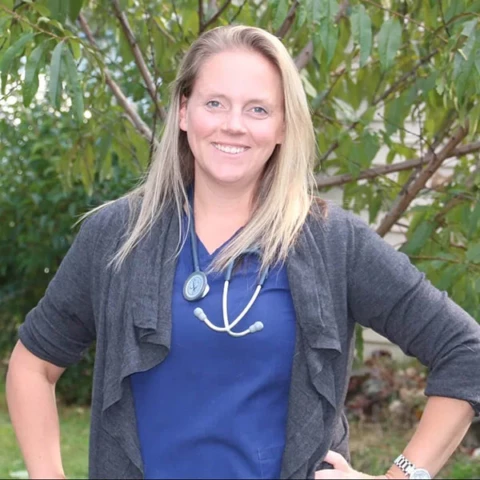 Dr. Jill Outterson was born and raised in San Diego, California but has lived in upstate New York since 2013. She attended the University of California at Santa Barbara where she received her undergraduate degree in biology. She later obtained her veterinary degree from Ross University in 2011 and since then has worked in multiple equine and small-animal hospitals. She became co-owner of Moreau Animal Clinic in August 2018.
Dr. Outterson has a special interest in complex internal medicine cases and dentistry but loves teaching and educating clients as much as possible. She is a mother of three boys—Henrik, Gunnar and Finn—and currently owns three dogs, five cats, and a multitude of livestock.
In her free time, Dr. Outterson enjoys spending time on the water with her family and doing anything outside, including hiking, kayaking and skiing in the winter.
"The world would be a nicer place if everyone had the ability to love as unconditionally as a dog" ~M. K. Clinton